Initial Inspection
and Preliminary Determination Process:
Survey structure
Moisture inspection
Mapping water and moisture migration
K&K Cleaning and Restoration's inspection process is designed to determine the following:
Health and safety considerations
Moisture content in materials
The range of contamination or Category of water (see below)
The degree of saturation and anticipated evaporation rate or Class of water (see below)
Establish whether or not specialized experts are necessary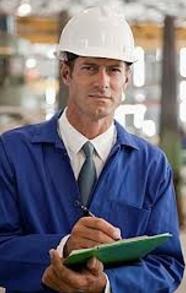 Water Damage
and Restoration Services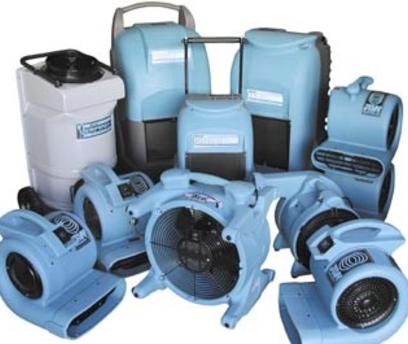 K&K is certified by the IICRC and employs OSHA and EPA standards and regulations
Assessment
Water Extraction
Mitigation
Drying and Dehumidification
Cleaning and Sanitizing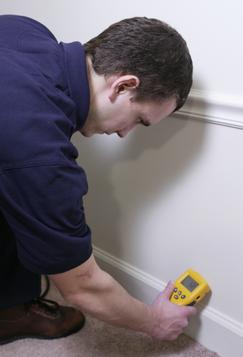 The Categories of water refer to the range of contamination in the water:
Category 1:
Category 1 water originates from a sanitary water source and does not pose a substantial risk to people. Examples of Category 1 water sources may include water that overflowed from a bathtub or a broken water supply line, i.e. supply line for an ice maker
Once clear water leaves its source it can quickly become contaminated and deteriorate to Category 2 or 3 based upon surrounding environment
Category 2:
Category 2 water contains significant contamination and has the potential to cause sickness if contacted or consumed by humans due to significant levels of bacteria, mold, and or chemicals. Examples of Category 2 water may include "overflow" water from an appliance, toilet, aquarium or waterbed
Due to bacterial breeding and mold growth, Category 2 becomes a Category 3 situation if left untreated for 48 hours or more
Category 3:
Category 3 water is grossly contaminated and can contain disease-causing organisms and toxins. Examples of Category 3 water may include sewer back-flow, rising flood waters due to possibility it may contain raw sewage, pesticides, heavy metals or toxic organic substances
The water restoration technician must wear personal protection equipment. Affected objects such as carpet, padding, and sheetrock must be removed and disposed. A biocide must be applied to kill micro-organisms on site
Water damage environments are classified by their relative degree of water saturation. Determining the Class of water will determine the amount and type of equipment utilized to dry the structure.
Class 1:
Water and absorption is restricted: Generally affecting only part of a room. Minor water extraction required, with carpeting and pad sustaining little or no levels of wetness
Class 2:
Water and absorption is significant: Generally affecting an entire room and where the water has wicked up the walls less than 2 feet
Class 3:
Water and absorption is intrusive: Water has saturated ceilings, flooring, subflooring, and walls above 2 feet. Examples of Class 3 can be where the water source originated from above. Heavy water extraction is required
Class 4:
Water and absorption requires specialized techniques, equipment, and drying methods